Orlando Insurance Law Firm
20 NORTH ORANGE AVE
11th FLOOR, SUITE 1100
ORLANDO, FL 32801*
*Appointment Necessary
Homeowners insurance plays an important role in dealing with catastrophic risks for residents of the Florida Panhandle in Florida. Nationwide, in the United States, 1 in 15 homeowners file an insurance claim for damages to their home or property. Types of home insurance claims include hurricane damage, windstorm, flood, fire, smoke damage, and personal property theft.
The Florida Panhandle / Panama City Beach coastal areas are susceptible to severe tropical storm activity and hurricanes which creates additional risks to homeowners and businesses.
Attention: The local law office of Insurance litigation group is experienced and prepared to meet your home and business insurance legal needs resulting for the devastating damage of hurricane Michael. Available to visit your Panama City Beach home or business to inspect the damage, review your home or business insurance policy, and negotiate or litigate with the insurance company to obtain the maximum recovery under the terms of your insurance policy so you can make the necessary repairs and/or pay for reconstruction of your Hurricane Michael damage.
Get Your Free,
Immediate Case Evaluation
How ILG Handles Your Claim Dispute
Orlando Florida's tropical climate puts homeowners are higher risk than other regions of the United States. Tropical storms, hurricanes and flash floods are common in central Florida and the resulting damage can be catastrophic. Unfortunately, most homeowners shop for home insurance based on price and "small print" terms of coverage can vary widely. Often these low-cost policies provide the lowest form of coverage available acceptable to the lender or financial institutions.
After a storm or disaster homeowners often learn that home insurance coverages and payouts can vary significantly. Furthermore, analyzing and evaluating damage and repair expenses is well beyond the average homeowner's ability. Insurance providers know this, it is not uncommon for an insurance provider to try to minimize their coverage payout and lessen their financial obligation to the policyholder. Insurance companies claim division representatives are experts in the nuances of Fl home insurance laws and may offer an inadequate claim payout, or deny a claim in its entirety.
ILG – The Law Firm of Insurance Litigation Group was created to represent Central Florida home insurance policyholders and to make sure they receive the highest insurance claim proceeds they deserve under the terms of their home insurance policy.  ILG's lawyers have decades of experience in dealing with Florida insurance carriers and know the insurance statutes in home insurance underwriting and consumer claim protections offered by state insurance regulatory agencies.  Each home insurance claim dispute is unique Insurance Litigation Group's team of experts and lawyers give each client the personal attention they deserve.  If an insurance providers refuse to pay a fair and reasonable claim on a policy, ILG can bring suit on a client's behalf, and seek are a variety of remedies to receive a satisfactory financial outcome.
Other Cities Served by Insurance Litigation Group:
Fort Lauderdale Insurance Law Firm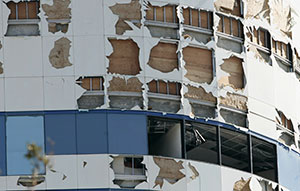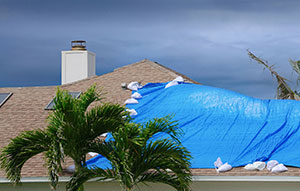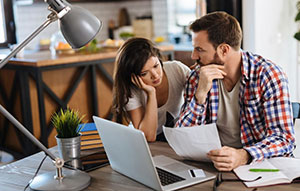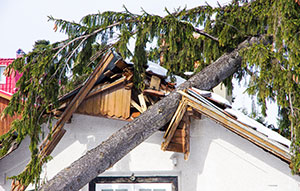 Ways an insurance company can attempt to deny or reduce your legitimate home insurance claim
Suggest that the home damage was a previously existing condition
State your claim is not covered under the contractual terms of your policy
Give you a "low ball" offer to settle your claim
Allege that a claim is an act of fraud
Contend there was a mistake in your home insurance application and deny you coverage and any claim
Claim insurance premiums have lapsed and thus deny coverage
Delay your claim processing to create a financial hardship for you to weaken your ability to negotiate a fair settlement
Insurance Litigation Group has a team of qualified lawyers and experienced professionals to expedite your case through the claim dispute process.  ILG often use private investigators and contractor specialists to gather evidence and estimates regarding your claim and damages. Our team will carefully review the insurance adjuster's findings and file a proper claim for your damages that are fair under the terms of your policy.   If an insurance provider refuses to provide a reasonable settlement on a claim your attorney can file a home insurance lawsuit in a Fl court and these experts can provide legal testimony on your behalf at trial.
Types of Orlando Fl Home Risks 
Orlando Flood Insurance Damage
Orlando Hurricane Damage Insurance
Orlando Windstorm Damage Insurance
Orlando Sinkhole Damage Insurance
Orlando Property Damage Insurance
Orlando Insurance Policy Dispute
Orlando Commercial Business Claim Disputes
Insurance Litigation Law Firm Serving Orlando / Central Florida Homeowners
Orlando's diverse neighborhoods span a broad spectrum. From the bustling urban center of downtown Orlando to the old Florida charm of Osceola County, and from the ancient oak-canopies of Seminole county to the rolling hills of Lake County, the Orlando region is rich with history and character.
The Orlando region comprises 95 cities and towns in seven counties, each offering a unique family or retirement lifestyle and vast business opportunities. Orlando metropolitan area has a population of over 2.5 million residents, making it the 23rd-largest metropolitan area in the United States, and the third-largest metropolitan area in Florida behind Miami and Tampa.
Orlando is one of the most-visited cities in the world drawing over 75 million visitors driven by tourism, major events, and conventions. The two largest and most internationally renowned tourist attractions in the Orlando area are Walt Disney World and the Universal Orlando Resort. The Orlando International Airport is the 13th-busiest airport in the United States and the 29th-busiest in the world.
Amazing Service
"Amazing service!!! Those guys are extremely friendly and always ready to help you!They really take care about customers!!! We just came to the US with my husband and it seemed so difficult for us to decide all the problems with insurance,but in this company we found an expert, Marat Filler, and got help in our native language (Russian). We were impressed, he was fluent in a few more languages, very easygoing and professional!!! Highly recommended"
D. Phomenko
Very happy with the time and work
"I was very happy with the time and work that ILGpa did for me. Without their help I would not have the positive results that I received. Thank you so much for your help. I would recommend this group to anyone."
M. Loranger
Always a pleasure
"It's always a pleasure dealing with the Insurance Litigation group! Very professional and everyone that works there is on top of their game. They are always polite and respond in a quick manner."
Z. Ztop
Highly Recommended
"Great place,  helped a lot of our clients out. Always courteous and great customer service. Great attorneys highly recommended!!!!"
- A. Fraser
Very Knowledgeable
"Super helpful and very knowledgeable. These guys are great!"
- F. Haber
Nothing but Professional
"I have known these folks for many years now and they are nothing but professional. My dealings have been with Marat Filler who is really passionate about his work and you can tell when you meet him. He's very knowledgeable and easy to get in touch with. Anytime I've ever needed anything he was quick to deliver results. I highly recommend Insurance Litigation Group and especially Marat Filler."
S. Steve
We are a client-focused law firm that fights aggressively on behalf of residential and commercial policyholders, contractors, restoration and mitigation companies, to produce maximum recovery results from insurance companies through our unique expertise, deep understanding of insurance law, cutting edge technology and proactive approach to litigation.
Insurance Litigation Group serves clients across the state of Florida. With over 5 offices statewide, our attorneys have the knowledge, skills and experience to resolve your dispute against the insurance company.