Getting Business Owners Back on Their Feet After a Devastating Loss
Insurance Litigation Group helps business owners in Florida pursue claims for business interruption and other damages under their business property insurance coverage. The attorneys and former public adjusters at ILG understand the unique factors involved in evaluating the measure of damages to a business. We know that your expenses may involve more than simply repairing or rebuilding the premises. Our lawyers take the time to understand your needs and the terms of your policy and fight for all applicable damages, such as:
Loss of rental income
Loss of customers – even minor damage to an establishment can keep customers away
Loss of business due to a government-mandated closure of an area
Moving and rental costs when temporary quarters are needed
Expenses to bring a building up to code after damage
Repair or purchase of equipment and machinery
Get in touch with our team today!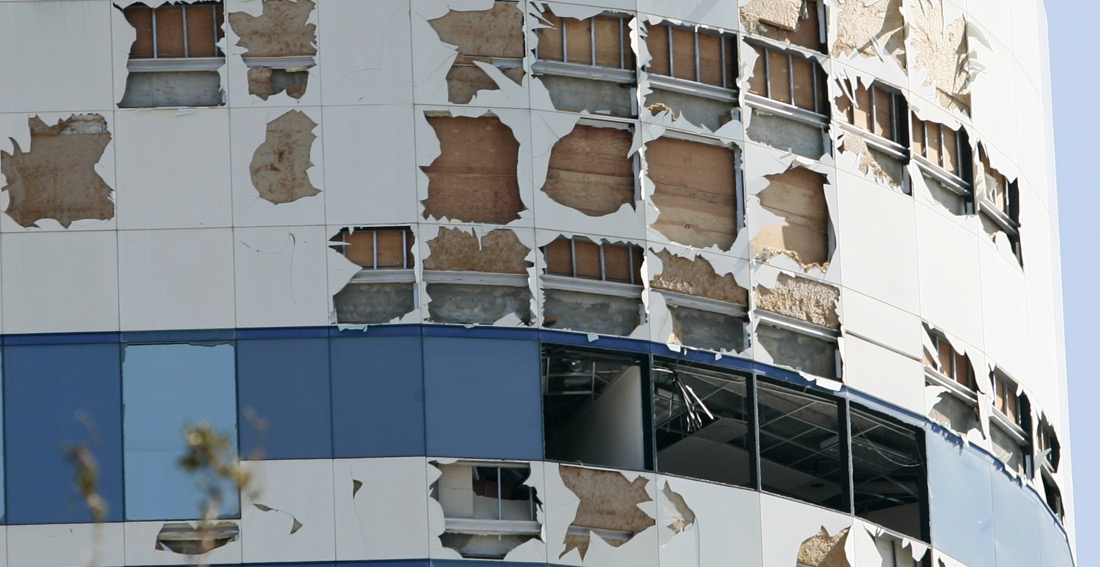 Jointly establish your goals
Promptly handle your dispute in a diligent manner
Review, analyze and interpret the insurance policy, claim documentation and photos to determine the full measure of damages
Institute litigation against the insurance company and pursue through trial, if necessary, to obtain the benefits to which you are entitled
Aggressively negotiate and advocate maximum settlements
Utilize cutting-edge technology to keep you informed on the status of the claim(s)
Meet and exceed your goals and objectives
And much more
Business and casualty claims are handled differently from homeowner policies in several distinct ways. Importantly, the size of the claimed loss is often significantly greater in the case of a business claim. With greater exposure for the carrier, the insurer often makes a business decision that it is more worthwhile to litigate the claim than to simply pay the benefits owed. Bringing an attorney on board early in the process will put you in the best position should litigation be called for.
The insurance company approach to litigation is often to delay resolution as long as possible. Business owners, however, cannot wait months or years for resolution of a legal matter. Companies have bills to pay in order to stay afloat, employees to keep on the payroll, and the need for cash flow for the business owner's own personal living expenses in addition to all the needs of the business. At ILG, we work diligently to prepare and submit your claims properly and in a timely fashion, and we institute litigation and pursue it aggressively as needed to obtain rapid results in your favor.
Call Insurance Litigation Group for a Rapid Response and Effective Results
For a rapid response and dedicated service from qualified, experienced and successful insurance law attorneys, contact Insurance Litigation Group in Florida at or a no-cost consultation with our team of experienced insurance lawyers.
"We were so tired of non-returned phone calls from our insurance company. Their claim to having sent payment when they hadn't was ridiculous. We had spent 6 months trying to resolve with no luck. We called Insurance Litigation Group and they resolved our claim simply and professionally." 
G. Monin
"Thank you for your swift attention to my case.  Everything ran smoothly.  They gave me multiple options and always answered the phone!"
M. Close
"Excellent law firm if you are having trouble getting your Florida homeowners insurance company to pay your hurricane claim fairly. They have an excellent reputation in the panhandle and throughout Florida." 
A. Fiske
"Best law firm to deal with Hurricane Michael  home insurance disputes. They understand how to maximize your insurance payout when dealing with insurance adjusters and claims departments. Highly recommend."
I. Britton
"We hired ILG when our public adjuster could push no further with our insurance company to get our claim settled after Hurricane Michael and he advised us to file a lawsuit. We recently settled and received our final payment checks a couple of days ago. My husband and I are very pleased with the results. ILG did a great job for us. Thank God for people like this to help homeowners when insurance companies don't want to pay out after a disaster! I highly recommend ILG."
J. Moore
"I was very happy with the time and work that ILGpa did for me. Without their help I would not have the positive results that I received. Thank you so much for your help. I would recommend this group to anyone."
M. Loranger
We are a client-focused law firm that fights aggressively on behalf of residential and commercial policyholders, contractors, restoration and mitigation companies, to produce maximum recovery results from insurance companies through our unique expertise, deep understanding of insurance law, cutting edge technology and proactive approach to litigation.
Insurance Litigation Group serves clients across the state of Florida. With over 7 offices statewide, our attorneys have the knowledge, skills and experience to resolve your dispute against the insurance company. 
Contact us today about your situation so we can fight to get you paid. We can assist you in any coverage dispute, disagreement over liability or damages, or related matter.