Helping Contractors Obtain Payment for Services
Contractors deserve to get the insurance money they are owed! How often has an insurance company chosen to not pay your invoice in full? How many times have they sent a check less than the invoice and said, "Take it or leave it." Or, have they tried to negotiate less than what you invoice? Such tactics or abuse by the insurance company is not acceptable. Such responses from the insurance company are not something your restoration or construction company deserves for your materials and good labor expended for repairing a damaged home or business. Sound familiar? When this happens, do you take the low settlement money and get on with business? Do you try to negotiate with the insurance company's adjuster or claims office to get what you are really entitled to or at least a much fairer settlement? When this happens, know that you are not alone. You don't have to go through these denial, short-payment, and delay tactics anymore. At the Insurance Litigation Group, LLC (ILG), we can help you recover what you are owed. We will sue the insurance company on your behalf to seek full payment.
Get Your Free,
Immediate Case Evaluation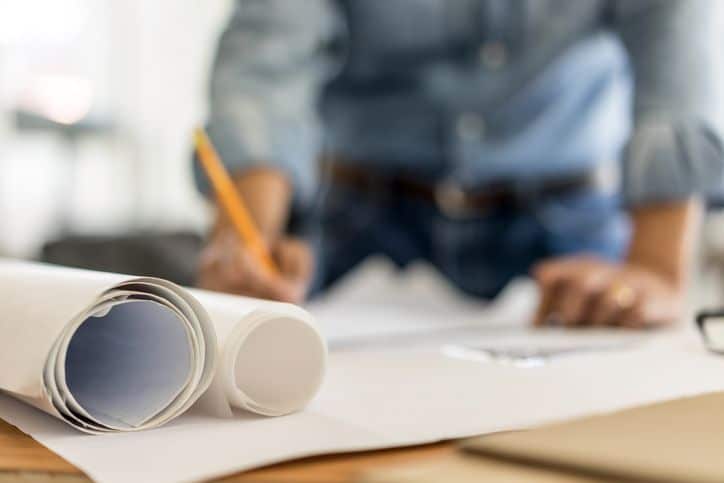 Promptly handle your AOB dispute in a diligent manner
Review, analyze and interpret the insurance policy and all the claim documentation and photos to determine the full measure of damages
Institute litigation against the insurance company and pursue it aggressively through trial, if necessary, to obtain the benefits to which you are entitled
Utilize cutting-edge technology to keep you informed on the status of the claim(s)
Aggressively negotiate and advocate maximum settlements
Strive to meet or exceed your goals and objectives
ILG attorneys have seen it all and routinely work with AOB contractors throughout Florida to litigate insurance company disputes and seek to maximize recovery of their claims. At ILG there is no "Black Hole" where other firms place your files. So whether you have one case or 100 cases, let ILG put its experienced insurance attorneys to work for you to get your property owners what they truly deserve. If you are an AOB Contractor affected by a hurricane or storm and have questions on a legal strategy to maximize your recovery or want to discuss an issue relating to a specific claim, don't hesitate to contact us today. At ILG experience the benefits of having our team of professionals help you recover the full extent of the covered losses on your files. WITH ILG YOU ARE NOT ALONE.
Call Insurance Litigation Group for a Rapid Response and Effective Results
ILG, is a leading boutique law firm consisting of professional, multilingual, experienced insurance litigation attorneys and support staff, servicing all of Florida. We know this business well and understand how to deal with these insurance company tactics. So, when the insurer says that it will pay for only a portion of a restored wall or floor, we will push for the entire amount owed– it is what you deserve. Our attorneys' fees and most of our costs will be paid by the insurance company. ILG will not take a percentage of your settlement. The entire amount of your settlement goes to your company.
The Best Decision
"Choosing to work with ILG was the best decision we made when selecting a firm to assist us through the process of the insurance claim. The firm assigned attorney Faith Everett who's legal expertise in this area was incredible. Faith and her team provided us with the guidance and information we needed to understand all of the elements that impact the outcome of the claim. The firm was diligent, professional, and extremely thorough.  We highly recommend this firm."
- J. Eisenberger
Nothing but Professional
"I have known these folks for many years now and they are nothing but professional. My dealings have been with Marat Filler who is really passionate about his work and you can tell when you meet him. He's very knowledgeable and easy to get in touch with. Anytime I've ever needed anything he was quick to deliver results. I highly recommend Insurance Litigation Group and especially Marat Filler."
S. Steve
Very happy with the time and work
"I was very happy with the time and work that ILGpa did for me. Without their help I would not have the positive results that I received. Thank you so much for your help. I would recommend this group to anyone."
M. Loranger
Best law firm
"Best law firm to deal with Hurricane Michael  home insurance disputes. They understand how to maximize your insurance payout when dealing with insurance adjusters and claims departments. Highly recommend."
I. Britton
Everything ran smoothly
"Thank you for your swift attention to my case.  Everything ran smoothly.  They gave me multiple options and always answered the phone!"
M. Close
Extremely Helpful
"Staff was extremely helpful with my property claim. Marat Filler walked me through the process and walked me through every step. Highly recommended!"
- J. Rozenberg
We are a client-focused law firm that fights aggressively on behalf of residential and commercial policyholders, contractors, restoration and mitigation companies, to produce maximum recovery results from insurance companies through our unique expertise, deep understanding of insurance law, cutting edge technology and proactive approach to litigation.
Insurance Litigation Group serves clients across the state of Florida. With over 5 offices statewide, our attorneys have the knowledge, skills and experience to resolve your dispute against the insurance company.