Condominium Association Insurance Claims
Condominium Association Insurance Claims
When disaster strikes and condominium property is damaged, the association is confronted with numerous responsibilities and obligations in making an insurance claim.
But when this happens, know that you are not alone. At the Insurance Litigation Group, P.A. (ILG), we can handle your entire claim from beginning to end, helping your Florida condominium association gather the information necessary to make claims and help you and your owners receive the compensation it is entitled to under the various policy(ies).
ILG is a leading boutique law firm consisting of top-notch, multilingual, experienced loss assessment specialists and former public adjusters and insurance litigation attorneys, servicing all of Florida.
The ILG team is led by attorney Michael Biberman, a former Florida public adjuster turned attorney who successfully worked through many hurricanes and other major loss events, represents owners, associations, and businesses to get them the compensation they deserved under the benefits of their insurance policy.
Get in touch with our team today!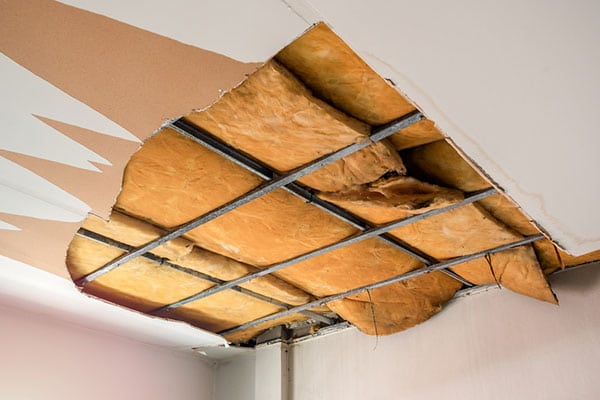 We will promptly handle the association's property damage claims in a diligent manner
We will conduct a complete damage inspection & ascertain where the damage happened – did the loss occur to the whole complex or to individual units
We will work with construction experts, engineers, contractors, and others to determine the cause of the loss & the scope of the damage
We will document all damages
We will review, analyze and interpret your policy(ies) to determine the full measure of damages covered under your policy(ies)
We will determine who the insureds are, and which insurance policies are applicable to the loss
We will process and file your claim
We will utilize cutting-edge technology to process your claim & streamline the legal process, reducing the litigation timeframe and aggressively increasing the pressure on the insurance company to achieve maximum recovery
We will represent the association at any examination under oath and recorded statement
We will aggressively negotiate and advocate settlement on your behalf
We will institute litigation and pursue it aggressively through trial to obtain the benefits the association is entitled to
We will keep the association informed on the status of its claims
Insurance Litigation Group (ILG) is a leading insurance litigation boutique law firm consisting of top-notch, experienced litigation attorneys and support teams servicing all of Florida. We represent homeowners, business owners, contractors, and the auto windshield industry, in their disputes against the insurance companies.
We are experts in the insurance field and have a unique and deep understanding of insurance law. We provide superior customer services to our clients. You can count on the Insurance Litigation Group, where experience and rapid results matter™.
By working on a contingency fee, we get paid when you get paid. From residential to commercial policyholders, we fight to produce maximum recovery results from insurance companies through our proactive approach to litigation.
If your condominium has damage due to a hurricane, pipe burst, plumbing backup, water damage, wind damage, roof damage, roof leak, mold, smoke-fire damage, lightning, hail, flood, theft, or even a construction defect, you can count on the ILG team of professional claim fighters to aggressively represent your associations in its claim and with any dispute against its insurance companies.
With ILG you are not alone.
"We were so tired of non-returned phone calls from our insurance company. Their claim to having sent payment when they hadn't was ridiculous. We had spent 6 months trying to resolve with no luck. We called Insurance Litigation Group and they resolved our claim simply and professionally." 
G. Monin
"Thank you for your swift attention to my case.  Everything ran smoothly.  They gave me multiple options and always answered the phone!"
M. Close
"Excellent law firm if you are having trouble getting your Florida homeowners insurance company to pay your hurricane claim fairly. They have an excellent reputation in the panhandle and throughout Florida." 
A. Fiske
"Best law firm to deal with Hurricane Michael  home insurance disputes. They understand how to maximize your insurance payout when dealing with insurance adjusters and claims departments. Highly recommend."
I. Britton
"We hired ILG when our public adjuster could push no further with our insurance company to get our claim settled after Hurricane Michael and he advised us to file a lawsuit. We recently settled and received our final payment checks a couple of days ago. My husband and I are very pleased with the results. ILG did a great job for us. Thank God for people like this to help homeowners when insurance companies don't want to pay out after a disaster! I highly recommend ILG."
J. Moore
"I was very happy with the time and work that ILGpa did for me. Without their help I would not have the positive results that I received. Thank you so much for your help. I would recommend this group to anyone."
M. Loranger
We are a client-focused law firm that fights aggressively on behalf of residential and commercial policyholders, contractors, restoration and mitigation companies, to produce maximum recovery results from insurance companies through our unique expertise, deep understanding of insurance law, cutting edge technology and proactive approach to litigation.
Insurance Litigation Group serves clients across the state of Florida. With over 7 offices statewide, our attorneys have the knowledge, skills and experience to resolve your dispute against the insurance company. 
Contact us today about your situation so we can fight to get you paid. We can assist you in any coverage dispute, disagreement over liability or damages, or related matter.