Fort Pierce Insurance Law Firm
130 S INDIAN RIVER DRIVE,
SUITE 202
FORT PIERCE, FL 34950*
*Appointment Necessary
Helping Florida homeowners, condos and businesses deal with their insurers when disaster strikes. Let our experienced and aggressive insurance attorneys help get you paid for your property damage claim.
Insurance policies are incredibly complex, causing property owners and lessees to become confused about coverage, benefits, and exclusions. That's why it is important to contact an experienced insurance attorney when you have damage. We can help you understand your rights and advocate on your behalf to get you fairly paid so you can make the necessary repairs and get your life back in order.
Attention: The local law office of Insurance litigation group is experienced and prepared to meet your home and business insurance legal needs resulting for the devastating damage. Available to visit your home or business, by appointment,  to inspect the damage, review your home or business insurance policy, and negotiate or litigate with the insurance company to obtain the maximum recovery under the terms of your insurance policy.
Get Your Free,
Immediate Case Evaluation
Fort Pierce Insurance Claims
The east central coast of Florida is often called the Treasure Coast. This coastal region includes; Martin, Indian River and St Lucie County Florida. The area is a favorite of snow bird retirees who appreciate the area's warm and sunny winter climate and low-density high amenities communities. Unfortunately, living on the central Atlantic Coast of Florida does have its risks. The Treasure Coast is in a high risk hurricane zone. 90 hurricanes have been recorded in the Martin County, FL since 1930. The largest hurricane was Unnamed in 1933. The most recent Treasure Coast Martin – St Lucie County, FL hurricane was Ana in 2015.
Florida home insurance policy owners should know that no two insurance carriers' policies are alike. Each home insurance policy is written by a team of insurance company legal experts to meet the financial and legal risk profile that the company wishes to accept for the premium paid. The State of Florida does regulate the insurance industry and many terms of coverage are protected by law but there can be many areas of exclusion and payout limitations that are specific to each contract. When a claim is disputed, it's easy for a consumer to feel overwhelmed their friendly neighborly insurance agent isn't in the process it's done by the claims department which has an entirely different agenda than the sales agent.
While there are "all risks" home insurance policies available from Florida insurance companies, many times the insurance coverage offered and selected by homeowners is the minimum required by banks and mortgage companies to protect the loan amount. In addition, each peril covered may have a variety of specific terms and conditions that can be disputed by an insurance company's claims department. It's not uncommon for homeowners to not receive the full claim payout they deserve.  As a policy owner, you should know that insurance companies typically act to protect their financial interests and not yours.
If you have an important home insurance claim dispute or legal issues or concerns, call the Treasure Coast office of Insurance Litigation Group for a consultation at (772) 248-4050.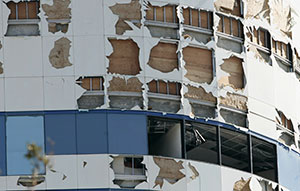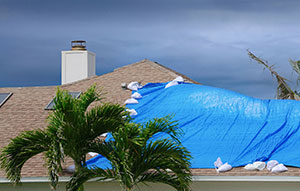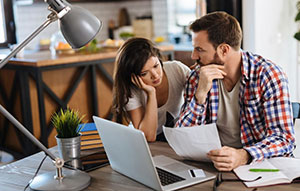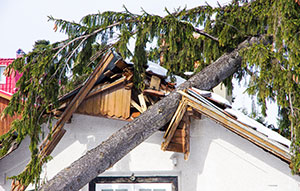 How a Florida Insurance company can deny or limit your insurance claim. They can:
Offer you a payout amount that doesn't cover your damages
Allege that your claim is illegitimate or fraudulent
Claim that you did pay all of your insurance premiums
Fail to timely investigate or respond to your claim
Assert that your damage is due to a pre-existing condition
Suggest that your claim is not covered under the terms of your policy
Cancel your policy based on "errors" in your application
The Insurance Litigation Group Insurance Recovery Process
Insurance Litigation group attorneys and professional investigators will gather evidence of your damages and will carefully review the insurance adjuster's report. We will then properly file your claim. As insurance law experts our lawyers and professionals can represent your interests under oath, and be your legal advocate. Insurance Litigation Group will make every effort to make sure you get the benefits you deserve. If an insurance company is uncooperative, if necessary, we can initiate a lawsuit against the insurance carrier.
Hurricane / Cities Served by Insurance Litigation Group
Hurricane Ian Home Insurance Law Firm
Hurricane Michael Insurance Law Firm
Fort Lauderdale Insurance Law Firm
West Palm Beach Insurance Law Firm
"We were so tired of non-returned phone calls from our insurance company. Their claim to having sent payment when they hadn't was ridiculous. We had spent 6 months trying to resolve with no luck. We called Insurance Litigation Group and they resolved our claim simply and professionally." 
G. Monin
"Thank you for your swift attention to my case.  Everything ran smoothly.  They gave me multiple options and always answered the phone!"
M. Close
"Excellent law firm if you are having trouble getting your Florida homeowners insurance company to pay your hurricane claim fairly. They have an excellent reputation in the panhandle and throughout Florida." 
A. Fiske
"Best law firm to deal with Hurricane Michael  home insurance disputes. They understand how to maximize your insurance payout when dealing with insurance adjusters and claims departments. Highly recommend."
I. Britton
"We hired ILG when our public adjuster could push no further with our insurance company to get our claim settled after Hurricane Michael and he advised us to file a lawsuit. We recently settled and received our final payment checks a couple of days ago. My husband and I are very pleased with the results. ILG did a great job for us. Thank God for people like this to help homeowners when insurance companies don't want to pay out after a disaster! I highly recommend ILG."
J. Moore
"I was very happy with the time and work that ILGpa did for me. Without their help I would not have the positive results that I received. Thank you so much for your help. I would recommend this group to anyone."
M. Loranger
We are a client-focused law firm that fights aggressively on behalf of residential and commercial policyholders, contractors, restoration and mitigation companies, to produce maximum recovery results from insurance companies through our unique expertise, deep understanding of insurance law, cutting edge technology and proactive approach to litigation.
Insurance Litigation Group serves clients across the state of Florida. With over 7 offices statewide, our attorneys have the knowledge, skills and experience to resolve your dispute against the insurance company. 
Contact us today about your situation so we can fight to get you paid. We can assist you in any coverage dispute, disagreement over liability or damages, or related matter.