Miami Insurance Law Firm – Insurance Litigation Group, P.A.
1500 NE 162ND ST
NORTH MIAMI BEACH, FL 33162
Homeowners insurance plays an important role in dealing with catastrophic risks for residents of the Florida Panhandle in Florida. Nationwide, in the United States, 1 in 15 homeowners file an insurance claim for damages to their home or property. Types of home insurance claims include hurricane damage, windstorm, flood, fire, smoke damage, and personal property theft.
The Florida Panhandle / Panama City Beach coastal areas are susceptible to severe tropical storm activity and hurricanes which creates additional risks to homeowners and businesses.
Attention: The local law office of Insurance litigation group is experienced and prepared to meet your home and business insurance legal needs resulting for the devastating damage of hurricane Michael. Available to visit your Panama City Beach home or business to inspect the damage, review your home or business insurance policy, and negotiate or litigate with the insurance company to obtain the maximum recovery under the terms of your insurance policy so you can make the necessary repairs and/or pay for reconstruction of your Hurricane Michael damage.
Get Your Free,
Immediate Case Evaluation
North Miami Beach Insurance Law Firm
In the United States, approximately one in fifteen insured homeowners file an insurance claim for damages each year. The most common reasons for an insurance claim are the following: wind damage, hail damage, water damage, and fire and smoke damage.
Miami and South Florida's tropical climate and waterfront location create additional perils and risks to homeowners and businesses, which are commonly addressed through comprehensive "all risks" or open risk home insurance policies. While these insurance policies may sound great, the coverage they typically provide is the minimum coverage required by the mortgage lender. Insurance providers are in business to protect their financial interests, and often minimize claims and find ways to deny coverage or downplay benefits in the event of a loss.
At first, Miami Insurance policyholders often assume they are covered fully. However, after a disaster strikes, they discover, all too late, that some or all of their losses or damages are in dispute with a Florida home insurance company.
This is where the client-focused law firm of Insurance Litigation Group (ILG) steps in. ILG fights aggressively on behalf of residential, commercial policyholders and restoration, mitigation companies, to produce maximum recovery results from insurance companies through our deep understanding of insurance law, cutting-edge technology, and proactive approach to litigation.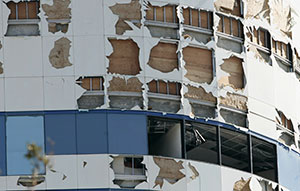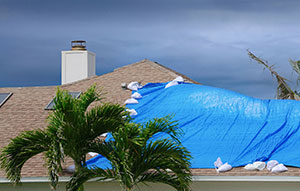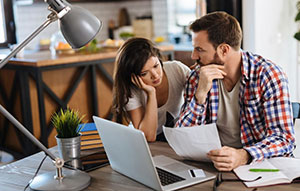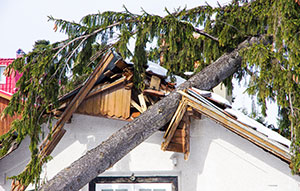 Claim that your damage is due to a pre-existing condition
Assert that your claim is not covered under the terms of your policy
Offer you a low settlement amount that does not cover your losses
Allege that your claim is fraudulent
Claim that you did not keep up with your premium payments
Fail to investigate or respond to your claim
Cancel your policy based on recently-discovered "errors" in your application
 ILG Serving the insurance recovery needs in Miami – Dade County, Florida
Miami is Florida's premiere World-Class residential business and tourist destination. Miami's metropolitan area is the eighth-most populous and fourth-largest urban area in the United States. The greater Miami Dade area has a population of over 5.5 million residents.
Miami has the third tallest skyline in the U.S. with over 300 high-rises. Downtown Miami is home to the largest concentration of international banks in the United States, and many large national and international companies.
Miami has over 200,000 students enrolled in local colleges and universities, placing it seventh in the nation in per capita university enrollment.
The Port of Miami, known as the "Cruise Capital of the World," has been the number one cruise passenger port in the world. It accommodates some of the world's largest cruise ships and operations and is the busiest port in both passenger traffic and cruise lines. Metropolitan Miami is also a major tourism hub in the southeastern U.S. for international visitors, ranking number two in the country after New York City.
Extremely helpful
"I had a flood in my house and insurance didn't want to pay me anything. I called them and they were extremely helpful. Not only did they get my insurance company to pay he got it done quickly and professionally. Thanks for all your help."
Y. Lowy
Pleased with the results
"We hired ILG when our public adjuster could push no further with our insurance company to get our claim settled after Hurricane Michael and he advised us to file a lawsuit. We recently settled and received our final payment checks a couple of days ago. My husband and I are very pleased with the results. ILG did a great job for us. Thank God for people like this to help homeowners when insurance companies don't want to pay out after a disaster! I highly recommend ILG."
J. Moore
Always a pleasure
"It's always a pleasure dealing with the Insurance Litigation group! Very professional and everyone that works there is on top of their game. They are always polite and respond in a quick manner."
Z. Ztop
Quick results
"Great service amazing Customer service quick results." 
E. Muklaylov
Nothing but Professional
"I have known these folks for many years now and they are nothing but professional. My dealings have been with Marat Filler who is really passionate about his work and you can tell when you meet him. He's very knowledgeable and easy to get in touch with. Anytime I've ever needed anything he was quick to deliver results. I highly recommend Insurance Litigation Group and especially Marat Filler."
S. Steve
Everything ran smoothly
"Thank you for your swift attention to my case.  Everything ran smoothly.  They gave me multiple options and always answered the phone!"
M. Close
We are a client-focused law firm that fights aggressively on behalf of residential and commercial policyholders, contractors, restoration and mitigation companies, to produce maximum recovery results from insurance companies through our unique expertise, deep understanding of insurance law, cutting edge technology and proactive approach to litigation.
Insurance Litigation Group serves clients across the state of Florida. With over 5 offices statewide, our attorneys have the knowledge, skills and experience to resolve your dispute against the insurance company.