Naples Insurance Law Firm
5660 Strand Ct, #315, Naples, FL 34110
Helping Florida homeowners, condos and businesses deal with their insurers when disaster strikes. Let our experienced and aggressive insurance attorneys help get you paid for your property damage claim.
Insurance policies are incredibly complex, causing property owners and lessees to become confused about coverage, benefits, and exclusions. That's why it is important to contact an experienced insurance attorney when you have damage. We can help you understand your rights and advocate on your behalf to get you fairly paid so you can make the necessary repairs and get your life back in order.
Attention: The local law office of Insurance litigation group is experienced and prepared to meet your home and business insurance legal needs resulting for the devastating damage. Available to visit your home or business, by appointment,  to inspect the damage, review your home or business insurance policy, and negotiate or litigate with the insurance company to obtain the maximum recovery under the terms of your insurance policy.
Get Your Free,
Immediate Case Evaluation
How ILG Handles Your Claim Dispute
Every year in the United States over 6% of homeowners file a claim on their home insurance policy. These claims are often from the following forms of peril: windstorm damage, fire damage claims, water damage claims, flood damage claims, smoke, hail damage claims, personal property damage, or theft.
Naples, Florida, is a popular destination for residents and tourists alike on the Gulf of Mexico. The Southwest Florida city is known for its miles of white "sugar sand" beaches, dolphin-watching boat tours, high-end and boutique shopping on Fifth Avenue South and Third Street South and exceptional restaurants. With any sunny, tropical, waterfront Florida destination, however, there are certain property damage risks, including mold, water damage, sinkholes, roof damage and tropical storm or hurricane damage. Coastal areas create a substantial risk to homeowners who need comprehensive or "all risks" insurance coverage for their home and contents to fully cover the event of a tropical storm or hurricane. Conventional home insurance policies often just cover a bank or lender's minimum coverage terms, which are often not fully explained by an insurance agent.
When a homeowner files a home insurance policy claim, the insurance company may state a variety of reasons why a claim may be delayed or denied. As a policyholder, you should know that insurance companies typically act to protect their financial interests and to a lesser extent yours. When a disaster strikes and damages or losses occur, Florida homeowner insurance policyholders are often shocked that their insurance company may attempt to deny, dispute, or delay the payment of a legitimate insurance claim.
With an office in Naples, Florida, Insurance Litigation Group, P.A. (ILG) can quickly step in and aggressively fight your property insurance company on your behalf. The lawyers at Insurance Litigation Group have a deep understanding of insurance company tactics, critical policy terms, state insurance statutes, and cutting-edge technology to aggressively pursue and manage your property insurance claim disputes throughout the legal process.
If you have important home insurance claim disputes or legal issues or concerns, call the Naples office of Insurance Litigation Group for a free consultation at (239) 237-1818.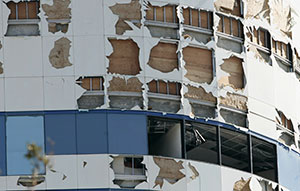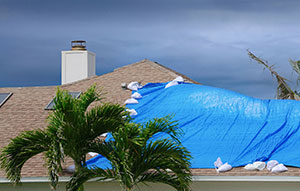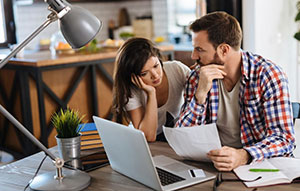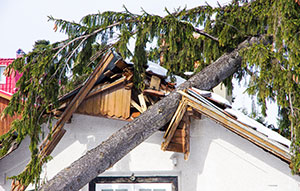 During the stressful circumstance of dealing with an uncooperative property insurance company, policyholders should equip themselves with the full legal resources and skills of the attorneys at Insurance Litigation Group, who specialize in protecting the rights and financial interests of property insurance policyholders across the state of Florida.
Submitting a Home Insurance Claim 
The Property Claim Team at Insurance Litigation Group will prepare its own independent damage estimate and submit that estimate to your insurance company. Your insurance company will also send someone out to do their own estimate of the loss. If the amounts or items on both estimates are not the same, then an attempt will be made to resolve the amounts in dispute without legal action. Many disputes in the insurance context are over the value of the property damage claim.
Types of Naples Home Insurance Risks   
Types of Florida Home Insurance Claims: 
Naples Fire Damage Claims: Fire insurance typically covers damage to your home and property. Most home fires are caused by people, whether due to an unwatched candle, an electrical spark, or a cooking mishap. Damage caused by these events are all covered unless the fire is caused intentionally or it's due to gross negligence.
Dwelling coverage:

 This covers the cost of repairs to the singed or burned-away portions of the house. If your house is completely burned to the ground, your insurer will pay you a lump sum for the house, up to your limits. This also covers smoke damage to the house itself. Payment is typically either for the actual cash value or replacement cost.

Personal property:

 This pays to replace your clothing, furniture, and other belongings after a fire. Valuables may be treated differently, as expensive items typically have limits set per item.
Naples Water Damage Claims: Plumbing leaks and pipe burst damage can be extensive and costly. In addition to drying-out the water, and possibly removing damaged drywall or flooring, you will also have the cost of repairing or replacing the damaged pipes. Most of your plumbing system is hidden within the walls, so repairing the damage can be overwhelming. 
Naples Mold Damage Claims: Have you experienced a roof or window leak, an air conditioning leak, or a leak from another home appliance or fixture? Be sure to have your home or business inspected for mold. Signs of mold may not be apparent after a leak; however, unwanted water in your home or business creates a great environment for mold to grow and spread. Learn the facts about mold and contact a professional as soon as you see signs of damage. 
Naples Theft Claims: Typical homeowners (including renters and condominium) policies include coverage for your personal property. Loss due to theft is generally included as part of personal property protection. Please note that personal property limits are initially set as a percentage of your dwelling coverage, which determines how much your insurance provider can reimburse you for the theft.
Naples Wind and Hail Damage Claims: Home insurance policy terms cover wind damage from any source including hurricanes, tropical storms and tornadoes.  
Loss of Use – Home Insurance: In the unfortunate event that you were temporarily unable to live at your property due to covered damage, loss of use coverage kicks in. Also referred to as additional living expenses or part D coverage, loss of use homeowner's insurance covers living expenses that you incur if your home is deemed uninhabitable. 
Naples Fire Insurance: Fire insurance is a home insurance coverage that pays for damages to property and other losses you may suffer from a fire. It can pay for the cost of repairing or replacing damaged property in your home. Fire coverage is included in most homeowners' insurance policies.  
Water Damage: Home insurance coverage for water damage is typically for the unexpected event of a broken water pipe or plumbing causing material home damage.   
If you have important insurance issues or concerns, call the Naples office of Insurance Litigation Group for a consultation at (772) 248-4050. 
ILG Serving the legal needs of Naples, Florida insurance policyholders 
Hurricane / Cities Served by Insurance Litigation Group 
Techniques that an insurance company may use to attempt to deny, delay or limit your home or business insurance policy claim. 
Allege that your legitimate claim is somehow fraudulent

 

Claim that you did not pay your home insurance policy premiums 

 

Fail to timely investigate or properly respond to your claim

 

Outright cancel your insurance policy based on discovered "errors" in your application

 

Offer you a low-ball settlement amount that does not fully cover your damages and cost of repairs 

 

Suggest that the damage that occurred was a pre-existing condition 

 

Assert that your claim is not covered under the terms of your policy

 
The Florida Insurance Dispute Litigation Process 
The Naples Florida home insurance lawyers of Insurance Litigation Group can quickly dispatch their highly skilled team of professional insurance investigators who will gather evidence of the damage, review the insurance adjuster's report, and file your claim or proof of loss statement.  
If your case becomes more deeply disputed, your Insurance Litigation Group home insurance lawyer will represent your interests during any examination under oath, and be a legal advocate on your behalf. If required, your ILG lawyer will aggressively pursue litigation in court and make every effort that you get the insurance claim benefits you deserve.   
Additional Insurance Issues Handled by Home Insurance Lawyers with Insurance Litigation Group, PA   
Naples Commercial Insurance Claim Disputes  
If you have important insurance issues or concerns, call the Naples office of Insurance Litigation Group for a free consultation at (772) 248-4050. 
Hurricane / Cities Served by Insurance Litigation Group
Hurricane Ian Home Insurance Law Firm
Hurricane Michael Insurance Law Firm
Fort Lauderdale Insurance Law Firm
West Palm Beach Insurance Law Firm
"We were so tired of non-returned phone calls from our insurance company. Their claim to having sent payment when they hadn't was ridiculous. We had spent 6 months trying to resolve with no luck. We called Insurance Litigation Group and they resolved our claim simply and professionally." 
G. Monin
"Thank you for your swift attention to my case.  Everything ran smoothly.  They gave me multiple options and always answered the phone!"
M. Close
"Excellent law firm if you are having trouble getting your Florida homeowners insurance company to pay your hurricane claim fairly. They have an excellent reputation in the panhandle and throughout Florida." 
A. Fiske
"Best law firm to deal with Hurricane Michael  home insurance disputes. They understand how to maximize your insurance payout when dealing with insurance adjusters and claims departments. Highly recommend."
I. Britton
"We hired ILG when our public adjuster could push no further with our insurance company to get our claim settled after Hurricane Michael and he advised us to file a lawsuit. We recently settled and received our final payment checks a couple of days ago. My husband and I are very pleased with the results. ILG did a great job for us. Thank God for people like this to help homeowners when insurance companies don't want to pay out after a disaster! I highly recommend ILG."
J. Moore
"I was very happy with the time and work that ILGpa did for me. Without their help I would not have the positive results that I received. Thank you so much for your help. I would recommend this group to anyone."
M. Loranger
We are a client-focused law firm that fights aggressively on behalf of residential and commercial policyholders, contractors, restoration and mitigation companies, to produce maximum recovery results from insurance companies through our unique expertise, deep understanding of insurance law, cutting edge technology and proactive approach to litigation.
Insurance Litigation Group serves clients across the state of Florida. With over 7 offices statewide, our attorneys have the knowledge, skills and experience to resolve your dispute against the insurance company. 
Contact us today about your situation so we can fight to get you paid. We can assist you in any coverage dispute, disagreement over liability or damages, or related matter.