Miramar Beach
Insurance Law Firm
495 Grand Blvd. Suite 206, Miramar Beach, FL 32550
Helping Florida homeowners, condos and businesses deal with their insurers when disaster strikes. Let our experienced and aggressive insurance attorneys help get you paid for your property damage claim.
Insurance policies are incredibly complex, causing property owners and lessees to become confused about coverage, benefits, and exclusions. That's why it is important to contact an experienced insurance attorney when you have damage. We can help you understand your rights and advocate on your behalf to get you fairly paid so you can make the necessary repairs and get your life back in order.
Attention: The local law office of Insurance litigation group is experienced and prepared to meet your home and business insurance legal needs resulting for the devastating damage. Available to visit your home or business, by appointment,  to inspect the damage, review your home or business insurance policy, and negotiate or litigate with the insurance company to obtain the maximum recovery under the terms of your insurance policy.
Get Your Free,
Immediate Case Evaluation
Miramar Beach
Insurance Claims
Panama City area residents should know that hurricane damages issues are commonly addressed through home insurance policies that have comprehensive "all risks" insurance coverage. While it may appear reassuring to have this form of coverage these insurance policies typically provide the minimum coverage required by the bank or lender. It's important to remember that Insurance companies protect their financial interests and may attempt to lower policy payouts on legitimate home insurance claims. The Insurance Litigation Group was created to protect the maximum legal rights and benefits of businesses and Panhandle Florida homeowners under their specific insurance contract.
Also, keep in mind that if you already had your property insurance claim adjusted and paid and do not have the necessary funds to bring your home or business back to its original condition, Insurance Litigation Group can reopen the claim and either negotiate or litigate with your Florida insurer to get you the monies you need to make yourself whole.
Call the local office of Insurance Litigation Group today for a consultation regarding your important Florida Panhandle or Panama City Beach home insurance issue.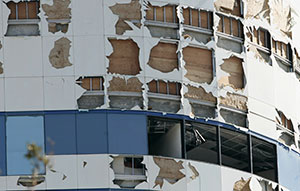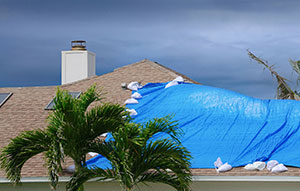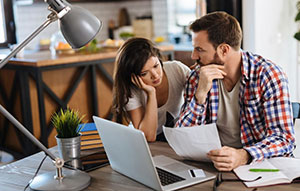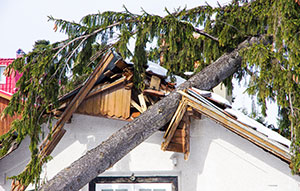 Our law firm has more than 15 years of experience handling claims for 10 different named Florida hurricanes and tropical storms.
Insurance Litigation Group – Panama City area office 850 919-HELP (4357)
(appointment required, sorry no walk-ins)
495 Grand Blvd
Suite 206
Miramar Beach, FL 32550
Hurricanes in the Florida Panhandle Area
Hurricane Michael October 2018
Severity: Category 5 hurricane
Fatalities: 60
Damage: Preliminary over $15 billion
Hurricane Michael was the strongest storm on record to hit the Florida Panhandle, and was the fourth-strongest hurricane in United States history, in terms of sustained wind speed. Preliminary estimates indicate that hurricane Michael created over $15 billion in damage to the Panama City – Bay County area.
Approaching the Florida Panhandle, Michael attained peak winds of 155 mph and sustained winds of 125 mph (category 5) as it made landfall near Mexico Beach, Florida, on October 10, 2018. Hurricane Michael's damage to the Florida Panhandle community has been devastating. The cities of Mexico Beach and Panama City suffered the worst of Michael, with catastrophic damage reported due to the extreme winds and storm surge. Numerous homes were flattened and trees felled over a wide swath of the panhandle. A maximum wind gust of 129 mph was measured at Tyndall Air Force Base which suffered with over $6 billion in destroyed aircraft. Michael subsequently tracked across the Southeastern United States, strong winds caused extensive power outages across Georgia and the Carolina's.
Cities and towns in the Florida Panhandle affected by hurricane Michael:
Mexico Beach
Panama City Beach
Port St. Joe
Overstreet
Allanton
Laguna Beach
Rosemary Beach
Seaside
Miramar
(all Panhandle areas served)
Hurricane Eloise Sept 1975
Severity: Category 3 hurricane
Fatalities: 80 direct
Damage: $560 million
Hurricane Eloise was the most destructive tropical cyclone of the 1975 Atlantic hurricane season. Initially a weak and tropical depression, Eloise emerged into open waters of the northern Caribbean Sea; upon striking the northern Yucatan Peninsula, it turned north and began to re-intensify. In the Gulf of Mexico, the cyclone quickly matured and became a Category 3 hurricane on September 23. Eloise made landfall along the Florida Panhandle west of Panama City Eloise generated wind gusts of 155 miles per hour which demolished hundreds of buildings in the area. The storm's severe winds, waves, and storm surge left numerous beaches, piers, and other coastal structures heavily impaired before moving inland across Alabama and dissipating on September 24.
The law firm of Insurance Litigation Group (ILG) aggressively represents the interests of home owners, commercial policyholders or contractors, to produce insurance claim recovery results through our deep knowledge of Florida insurance law and the insurance litigation process.
How a Florida Insurance company can deny or limit your insurance claim they can:
• Offer you a payout amount that doesn't cover your damages
• Allege that your claim is illegitimate or fraudulent
• Claim that you did pay all of your insurance premiums
• Fail to timely investigate or respond to your claim
• Assert that your damage is due to a pre-existing condition
• Suggest that your claim is not covered under the terms of your policy
• Cancel your policy based on "errors" in your application
The Insurance Litigation Group Insurance Recovery Process
Insurance Litigation group attorneys and professional investigators will gather evidence of your damages and will carefully review the insurance adjuster's report. We will then properly file your claim. As insurance law experts our lawyers and professionals can represent your interests under oath, and be your legal advocate. Insurance Litigation Group will make every effort to make sure you get the benefits you deserve. If an insurance company is uncooperative, if necessary, we can initiate a lawsuit against the insurance carrier.
Our firm serves the insurance recovery needs of the Panama City and Northwest Florida area
About the Panama City / Panhandle Florida community…
The Florida Panhandle, is the unofficial term for the northwestern portion of Florida which is the 200-mile area between Alabama on the north and the west, and the Gulf of Mexico to the south. Historically the area was named "West Florida" as a British colony in the 18th century and later the Spanish in the early 19th century.
References to the Florida Panhandle always include the ten counties west of the Apalachicola River, a natural geographic boundary, which was the historic dividing line between the British colonies of West Florida and East Florida. These western counties also lie in the Central Time Zone (while the rest of the state is in the Eastern Time Zone. References to the Panhandle may also include some or all of eight counties immediately east of the Apalachicola known as the Big Bend region, along the curve of Apalachee Bay.
The total population of the Florida Panhandle, as of the 2010 Census, was 1.4 million or 7.5% of Florida's total population. The following counties west of the Apalachicola River are always included in references to the Florida Panhandle; Bay County, Calhoun County, Escambia County, Gulf County, Holmes County, Jackson County, Okaloosa County and Santa Rosa County.
"We were so tired of non-returned phone calls from our insurance company. Their claim to having sent payment when they hadn't was ridiculous. We had spent 6 months trying to resolve with no luck. We called Insurance Litigation Group and they resolved our claim simply and professionally." 
G. Monin
"Thank you for your swift attention to my case.  Everything ran smoothly.  They gave me multiple options and always answered the phone!"
M. Close
"Excellent law firm if you are having trouble getting your Florida homeowners insurance company to pay your hurricane claim fairly. They have an excellent reputation in the panhandle and throughout Florida." 
A. Fiske
"Best law firm to deal with Hurricane Michael  home insurance disputes. They understand how to maximize your insurance payout when dealing with insurance adjusters and claims departments. Highly recommend."
I. Britton
"We hired ILG when our public adjuster could push no further with our insurance company to get our claim settled after Hurricane Michael and he advised us to file a lawsuit. We recently settled and received our final payment checks a couple of days ago. My husband and I are very pleased with the results. ILG did a great job for us. Thank God for people like this to help homeowners when insurance companies don't want to pay out after a disaster! I highly recommend ILG."
J. Moore
"I was very happy with the time and work that ILGpa did for me. Without their help I would not have the positive results that I received. Thank you so much for your help. I would recommend this group to anyone."
M. Loranger
We are a client-focused law firm that fights aggressively on behalf of residential and commercial policyholders, contractors, restoration and mitigation companies, to produce maximum recovery results from insurance companies through our unique expertise, deep understanding of insurance law, cutting edge technology and proactive approach to litigation.
Insurance Litigation Group serves clients across the state of Florida. With over 7 offices statewide, our attorneys have the knowledge, skills and experience to resolve your dispute against the insurance company. 
Contact us today about your situation so we can fight to get you paid. We can assist you in any coverage dispute, disagreement over liability or damages, or related matter.