Jacksonville Insurance Law Firm
1301 Riverplace Blvd, Suite 800-A315, Jacksonville, FL 32207
Helping Florida homeowners, condos and businesses deal with their insurers when disaster strikes. Let our experienced and aggressive insurance attorneys help get you paid for your property damage claim.
Insurance policies are incredibly complex, causing property owners and lessees to become confused about coverage, benefits, and exclusions. That's why it is important to contact an experienced insurance attorney when you have damage. We can help you understand your rights and advocate on your behalf to get you fairly paid so you can make the necessary repairs and get your life back in order.
Attention: The local law office of Insurance litigation group is experienced and prepared to meet your home and business insurance legal needs resulting for the devastating damage. Available to visit your home or business, by appointment,  to inspect the damage, review your home or business insurance policy, and negotiate or litigate with the insurance company to obtain the maximum recovery under the terms of your insurance policy.
Get Your Free,
Immediate Case Evaluation
How ILG Handles Your Claim Dispute
Your Duval County, Florida home represents an essential asset in your life. Your Jacksonville home provides you with security and peace of mind to go to work each day, raise
your family, and build a long-term life of happiness and purpose. All too often a homeowner assumes that a standard Florida home insurance policy will simply protect their home from any calamity and the insurance company will quickly and adequately provides the financial resources to repair any damage done to a home. That's what their advertisements say, right? Well, all too often that is not the case.
The Law Firm of Insurance Litigation Group was created to help protect the rights of Jacksonville Fl homeowners policyholders' claims when home insurance companies fail to meet their contractual obligations in a timely manner. A home can be a person's most valuable financial asset and protecting its value is a top priority to any homeowner. Home damaging natural disasters, home accidents and perils are rare events that few of us spend a lot of time contemplating. In addition, a home insurance policy is a complex legal document, full of insurance legal jargon that is beyond the knowledge of nearly all consumers. Rest assured that every word and paragraph in a home insurance contract was carefully crafted by a team of lawyers with the insurance company, stating exactly what is and what isn't covered. Many times, legal phrases are intentionally vague and are open to interpretation. When a claim request is submitted by a home insurance policyholder an insurance company representative is well prepared to create a dispute with a Jacksonville home insurance claim. Sometimes a Jacksonville home insurance dispute can be investigated and quickly resolved, other times it's an issue that an insurance company "digs in" and says no. The insurance company may provide inadequate financial remuneration to repair the damage to the home. In other cases, the entire claim can be denied in its entirety.
Insurance companies deal with every natural disaster and home damaging event you can imagine, it's their business. They handle billions of dollars in claims every year. In financial terms, they are also a profit-seeking business. If they are successful in reducing policy payouts claims by just a few percentage points that's millions of dollars they get to keep. If you feel intimidated stressed out and overwhelmed when you have a home insurance dispute, well, the insurance company knows that too. But when you contact Insurance Litigation Group and speak to our experienced and professional home insurance lawyers your fears and concerns can be put to rest. The law firm of Insurance Litigation group has successfully battled insurance companies in resolving thousands of home insurance claims for our clients.
Have a home insurance claim dispute? Call Insurance Litigation Group Law Firm today for a consultation at (904) 439-8008. 
Jacksonville, Florida, is a hub of residential and business growth in the Sunshine State. Located on the Atlantic Coast, Jacksonville has the largest population of any metropolitan area in Florida and is the largest city by landmass in the Continental U.S. Known as The River City By the Sea, Jacksonville boasts 1,100 miles of shoreline and 22 miles of white-sand beaches.
While Jacksonville Florida's coastal location and southern climate are prime draws for visitors and homebuyers, these factors also put homeowners at greater risk than other regions of the United States. Hurricanes, tropical storms, windstorms, and flash floods are just a few of the common perils that can result in catastrophic damage to your home. Broken pipes, can and do, flood homes every year. Home fires occur from a multitude of accidents and mishaps.
Unfortunately, when most homeowners shop for a home insurance policy it's usually a brief conversation with an agent. If a competitive low rate will close the sale that's what the agent will often offer you. Low-cost policies provide the lowest form of coverage available acceptable to the lender or financial institution that holds the mortgage on the home. Make no mistake a low-cost "no frills" home insurance policy will cover fewer types of claims and provide a lower payout. Preexisting conditions and the age of a roof can provide a variety of partial damage payout methodologies that you may never have considered when you bought the policy. Insurance company's claim division representatives are experts in the nuances of Fl home insurance laws and may offer an inadequate claim payout, or deny a claim in its entirety.
ILG – The Law Firm of Insurance Litigation Group was created to represent North Florida home insurance policyholders and to make sure they receive the highest insurance claims payout they deserve under the terms of their home insurance policy. ILG's lawyers have decades of experience in dealing with Florida insurance carriers and know the insurance statutes in home insurance underwriting and consumer claim protections offered by state insurance regulatory agencies. Each home insurance claim dispute is unique Insurance Litigation Group's team of experts and lawyers gives each client the personal attention they deserve.  If an insurance providers refuse to pay a fair and reasonable claim on a policy, ILG can bring suit on a client's behalf, and seek a variety of remedies to receive a satisfactory financial outcome for their home damages.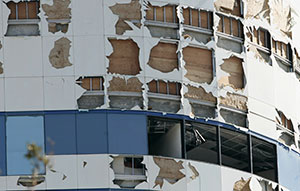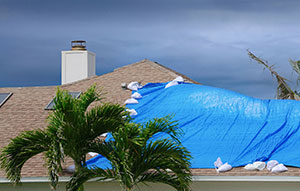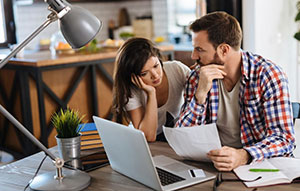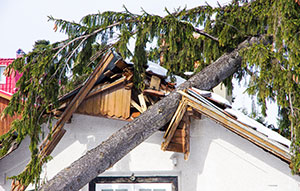 Types of Jacksonville Florida risks to your home  
Call ILG Law Firm today for an Insurance Claim consultation at 786 527-0090. 
Ways an insurance company can attempt to deny or reduce your legitimate home insurance claim
Give you a quick "low ball" offer to settle your claim
Suggest that the home damage was a previously existing condition
State your claim is not covered under the terms of your policy
Allege that a claim is an act of fraud
Contend there was a mistake in your home insurance application and deny you coverage and any claim
Claim insurance premiums have lapsed and thus deny coverage
Delay your claim processing to create a financial hardship for you to weaken your ability to negotiate a proper settlement
How ILG handles a Home Insurance Claim Dispute  
Insurance Litigation Group has a professional team of experienced home insurance lawyers who can expedite your case through the claim dispute process. Many times ILG employs private investigators and contractor specialists to gather evidence and estimates regarding your claim and damages. Our team will carefully review the insurance adjuster's findings and file a proper claim for your damages that are fair under the terms of your policy. If an insurance provider refuses to provide a reasonable settlement on a claim your attorney can file a Florida home insurance lawsuit in a Florida court, and these experts can provide legal testimony on your behalf at trial. 
Other Insurance Disputes: 
Jacksonville Commercial Business Claim Disputes 
Insurance Litigation Law Firm Serving Jacksonville Duval County Florida Homeowners
Located along the Northeast Coast of Florida, Jacksonville is just a quick trip away from most of the Southeast and is conveniently located at the intersection of I-95 and I-10. The city can also be accessed by Amtrak or flights out of Jacksonville International Airport.
Jacksonville is a city with quintessential southern charm. Sporting pristine beaches, an extensive park system, world-class fishing, historic neighborhoods, eclectic museums, a vibrant street art scene, and creative coastal cuisine are just some of the reasons that happy residents call Jacksonville home. Sports fans also won't have to travel far to root for an NFL team — the Jacksonville Jaguars play out of TIAA Bank Field.
The Jacksonville Zoo and Gardens has interactive and educational exhibits that keep you engaged in learning about the more than 2,000 exotic animals and 1,000 plants in the Zoo's collection The African Forest, features a 40-foot
tropical tree for amazing views of the beautiful apes that call this exhibit home.
Harbor improvements since the late 19th century have made Jacksonville a major military and civilian deep-water port. Its riverine location facilitates Naval Station Mayport, Naval Air Station Jacksonville, the U.S. Marine Corps Blount Island Command, and the Port of Jacksonville, Florida's third largest seaport. Jacksonville's military bases and the nearby Naval Submarine Base Kings Bay form the third largest military presence in the United States.
Jacksonville's leading industries in the local economy include services such as banking, insurance, healthcare and logistics. Numerous major employers are headquartered in the Jacksonville area, including Firehouse Subs, Winn-Dixie, Stein Mart, Fanatics and CSX Corp., which owns and operates nearly half of the railroads on the eastern coast of the U.S.
Other Cities Served by Insurance Litigation Group: 
Call the Insurance Litigation Law Firm today for a free no risk / no obligation Insurance Claim consultation at (904) 439-8008
"We were so tired of non-returned phone calls from our insurance company. Their claim to having sent payment when they hadn't was ridiculous. We had spent 6 months trying to resolve with no luck. We called Insurance Litigation Group and they resolved our claim simply and professionally." 
G. Monin
"Thank you for your swift attention to my case.  Everything ran smoothly.  They gave me multiple options and always answered the phone!"
M. Close
"Excellent law firm if you are having trouble getting your Florida homeowners insurance company to pay your hurricane claim fairly. They have an excellent reputation in the panhandle and throughout Florida." 
A. Fiske
"Best law firm to deal with Hurricane Michael  home insurance disputes. They understand how to maximize your insurance payout when dealing with insurance adjusters and claims departments. Highly recommend."
I. Britton
"We hired ILG when our public adjuster could push no further with our insurance company to get our claim settled after Hurricane Michael and he advised us to file a lawsuit. We recently settled and received our final payment checks a couple of days ago. My husband and I are very pleased with the results. ILG did a great job for us. Thank God for people like this to help homeowners when insurance companies don't want to pay out after a disaster! I highly recommend ILG."
J. Moore
"I was very happy with the time and work that ILGpa did for me. Without their help I would not have the positive results that I received. Thank you so much for your help. I would recommend this group to anyone."
M. Loranger
We are a client-focused law firm that fights aggressively on behalf of residential and commercial policyholders, contractors, restoration and mitigation companies, to produce maximum recovery results from insurance companies through our unique expertise, deep understanding of insurance law, cutting edge technology and proactive approach to litigation.
Insurance Litigation Group serves clients across the state of Florida. With over 7 offices statewide, our attorneys have the knowledge, skills and experience to resolve your dispute against the insurance company. 
Contact us today about your situation so we can fight to get you paid. We can assist you in any coverage dispute, disagreement over liability or damages, or related matter.