Hurricane Sally Florida Home Insurance Law Firm
Need Help with a Hurricane Sally Home Insurance or Business Insurance Claim?
If you are a Florida Panhandle homeowner or business owner with a dispute regarding a Hurricane Sally insurance claim our insurance attorneys can represent you in the claims process to recover you the funds you need to cover your damages.  Our Panhandle Fl based home insurance law firm can closely examine your claim adjuster's report and make sure the proceeds of the claim are adequate to meet your hurricane Sally repairs and expenses.  Contact our Miramar Beach, Fl office today for a home insurance claim consultation at 850-919-4357.
Insurance Litigation Group Law Firm Florida Panhandle Office (appointment required sorry no walk-ins)
495 Grand Blvd
Suite 206
Miramar Beach, FL 32550
Cities and towns in the Florida Panhandle affected by Hurricane Sally:
• Pensacola City and Beach
• Mexico Beach
• Panama City Beach
• Port St. Joe
• Overstreet
• Laguna Beach
• Seaside
• Miramar
About Hurricane Sally
On September 11, 2020 a tropical depression formed in the Caribbean which was later to be known as, hurricane Sally. On September 12, the depression made landfall at Key Biscayne, with winds of 35 mph. Later on, the 12th the weather system moved into the Gulf of Mexico and strengthened into Tropical Storm Sally. Sally moved north-northwestward and continued to strengthen. In the following days a huge burst of convection and a center reformation caused Sally to rapidly intensify into a declared hurricane at 4:00pm on September 14. Three hours later Sally intensified into a Category 2 hurricane with pressure of 987 mb.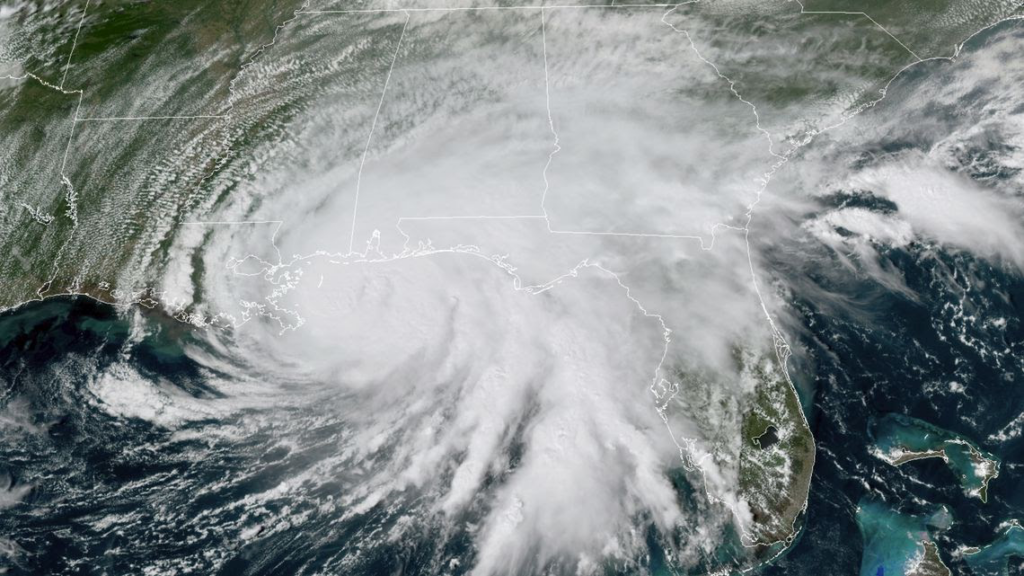 In the afternoon of September 15, 2020 Hurricane Sally approached northern Gulf Coast – Panhandle Florida region. Sally initially weakened as it slowed down before turning northward, moving at only 2 mph as Sally approached the coast. However, its eye quickly became better defined and it abruptly began to re-intensify. Later on, the Sept 15th a section of the Three Mile Bridge collapsed over Pensacola Bay when it was struck by a barge failing to navigate the winds associated with Hurricane Sally.
In the morning of September 16, the storm had re-intensified back into a Category 2 hurricane and was still strengthening. Later in the morning of September 16th the system made landfall at peak intensity near Gulf Shores, Alabama / Florida border, with winds of 105 mph.
The National Hurricane Center reported hurricane-force winds extended outward 40 miles from the center and tropical-storm-force winds extend outward up to approximately 125 miles. Hurricane Sally's hurricane eastern edge winds reached the coastal city of Pensacola, Florida with tropical storm wind gusts extending to as far east as Panama City, Fl. While the high winds did cause significant damage to the Florida Panhandle area, what was even more devasting was coastal flooding due to the heavy sustained rainfall of Hurricane Sally due to its slow pace in reaching the coastline.
Hurricane Sally Flooding and Windstorm Damage to Florida Panhandle
Hurricane Sally drenched Alabama and Florida with more than 2 feet of rain in some areas, local officials estimate that the storm caused more than $29 million in damage to Escambia County and Pensacola alone. Rescuers in the city of Pensacola had to use high-water vehicles to reach those trapped by Sally's flood waters. More than 320,000 businesses and homes were without power in the region.
Insurance Litigation Group's  Miramar Florida Law Firm office represents home insurance policy holders who may be in a dispute with their insurance carrier regarding their home insurance claim payout related to Hurricane Sally which struct the area in mid-September of 2020.
To those dealing with the frustrating process of dealing with a home insurance claim, it should be understood that insurance carriers have a different financial agenda. Insurance companies are in business to minimize their expenses and claim payouts. Florida insurance companies have been known to attempt to settle legitimate hurricane insurance claims by making low ball home insurance claim offers. Even more concerning, it is also not unusual for an insurance provider to reject an insurance claim in its entirety.
When an insurance claim dispute occurs, it is essential that you seek the counsel of an experienced home insurance law firm that has the skills to intervene and to negotiate on your behalf to quickly attain the insurance payout you deserve.  If circumstances warrant, the Insurance Litigation Group can also bring suit against your insurance company and litigate your claim in court.
Before signing any settlement agreement with your insurance company, give our lawyers at Insurance Litigation Group a call for a free consultation. Please note that if ILG doesn't recovery funds from your claim you will not owe us any legal fees. Call our Florida Panhandle Hurricane Sally Insurance Law Firm office today at 850 919-HELP (4357). Appointment are required, sorry no walk-ins.
Techniques used by Florida Insurance carriers to deny your claim or limit your home insurance payout.
Deny your claim and cancel your policy based on recently-discovered "errors" in your application
Allege that you did not keep up with your premium payments and thus not covered
Claim that your damage is due to a pre-existing condition
Contend that your claim is not covered under the terms of your home insurance policy
Offer you a low settlement amount that does not cover your legitimate damages
Fail to properly investigate or respond to your claim enquires
The attorneys at Insurance Litigation Groups will work diligently to prepare and promptly submit your Hurricane Sally home insurance claim. If needed, we will initiate litigation to recover funds that you are due under the terms of your home insurance policy.
Get Immediate Help with your Hurricane Sally home insurance claim in Florida
For a fast response from an experienced and qualified home insurance attorney contact Insurance Litigation Group's Miramar Beach, Florida office at 850-919-4357 for a no-cost consultation with one of our team of professional insurance lawyers.
Other Hurricanes / Tropical Storms that Insurance Litigation Group Assists Florida Policy Holders
Hurricane Michael Insurance Law Firm
Hurricane Irma Insurance Claim Lawyers
Subtropical Storm Alberto Insurance Attorneys
Regions of Florida that ILG Represents Clients with Insurance Claim Disputes
South Florida
Florida's Gulf Coast
Florida's Treasure Coast
Florida's Panhandle